We unlock new frontiers, possibilities, and new universes.
Metacurio is a next-generation, Web3 creative studio specializing in complete Web3 ecosystem development, NFT drop design and rollout, Web3 native marketing, influencer & artist management, community partnerships & pairings, Web3 IRL events & activations, and more. Metacurio builds projects that push boundaries and have a long term impact – helping you become innovators and leaders in the truest sense.
Let's Chat

Our Work
Our inaugural project featured an epic collaboration between Mike Tyson and Cory Van Lew. By laying a foundation for Tyson in the NFT landscape we were able to build a long-term ecosystem for the Baddest Man on the Planet. This initial drop perfectly demonstrates why we value our principles of true collaboration, building for the future, and thinking strategically.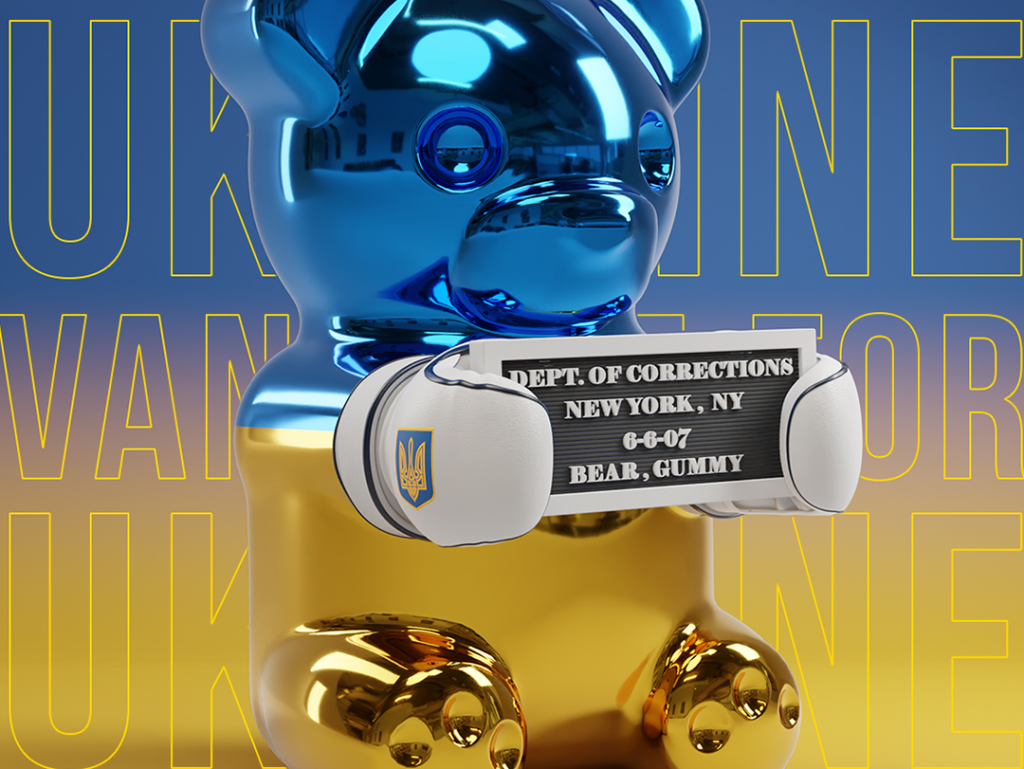 Vandalz for Ukraine: Wladimir Klitschko x WhIsBe is a historic collaboration with 100% of the proceeds going directly to Red Cross Ukraine, UNICEF Ukraine, and Ukrainian relief funds to support their vital efforts to provide humanitarian relief to the people of Ukraine.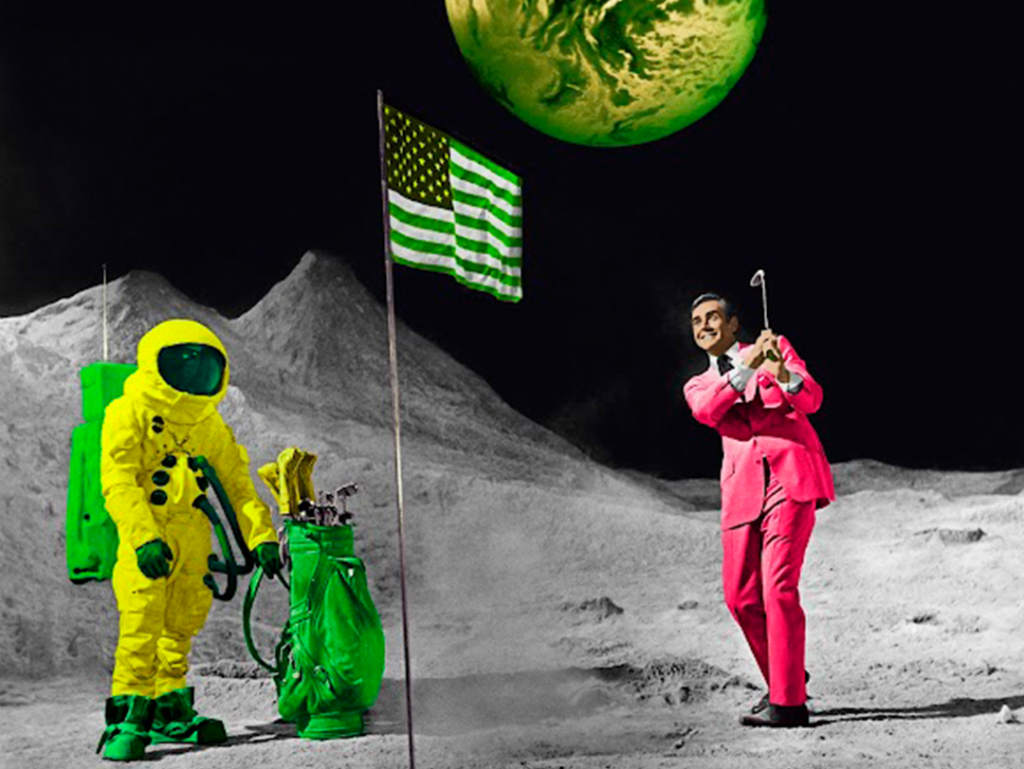 Bond on the Moon by Terry O'Neill – IN COLOR is the genesis NFT project from Iconic Images. Iconic Images represents many of the world's most renowned photographers, creating international touring exhibitions, and resourcing luxury fashion brand collaborations and editorial image licensing to the world's leading newspapers and magazines.
This genesis NFT project sold out of 10 distinct colorized editions of the historic Terry O'Neill photograph, "Bond on the Moon" in 48 hours. Terry O'Neill's digital artist has reverse engineered what a color photograph would look like on the moon if the human eye could "see" the entire spectrum of colors and lights traveling through space. These 1-of-1 NFTs will never be turned into physical prints.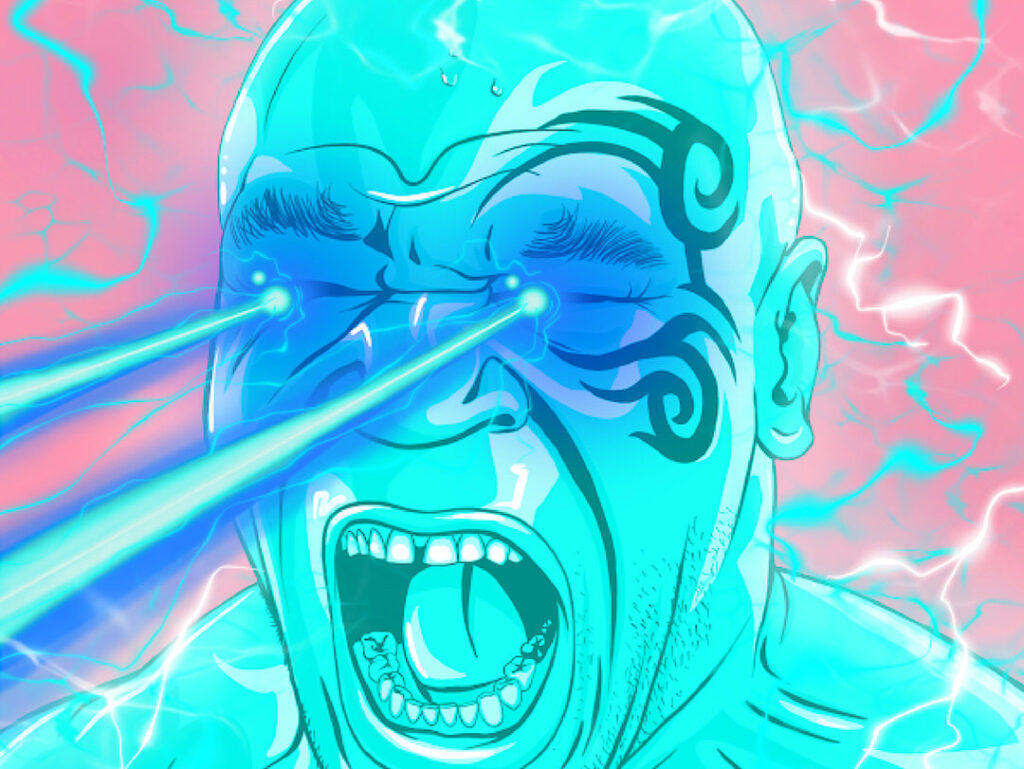 Two months after Tyson's initial drop with Metacurio, we deployed a stealth drop with no pre-drop marketing called Lazer Eyez… which sold out in 23 minutes. The stealth drop coincided with an IRL activation – a giant sized billboard which went live on the Hollywood Walk of Fame at the time of sale.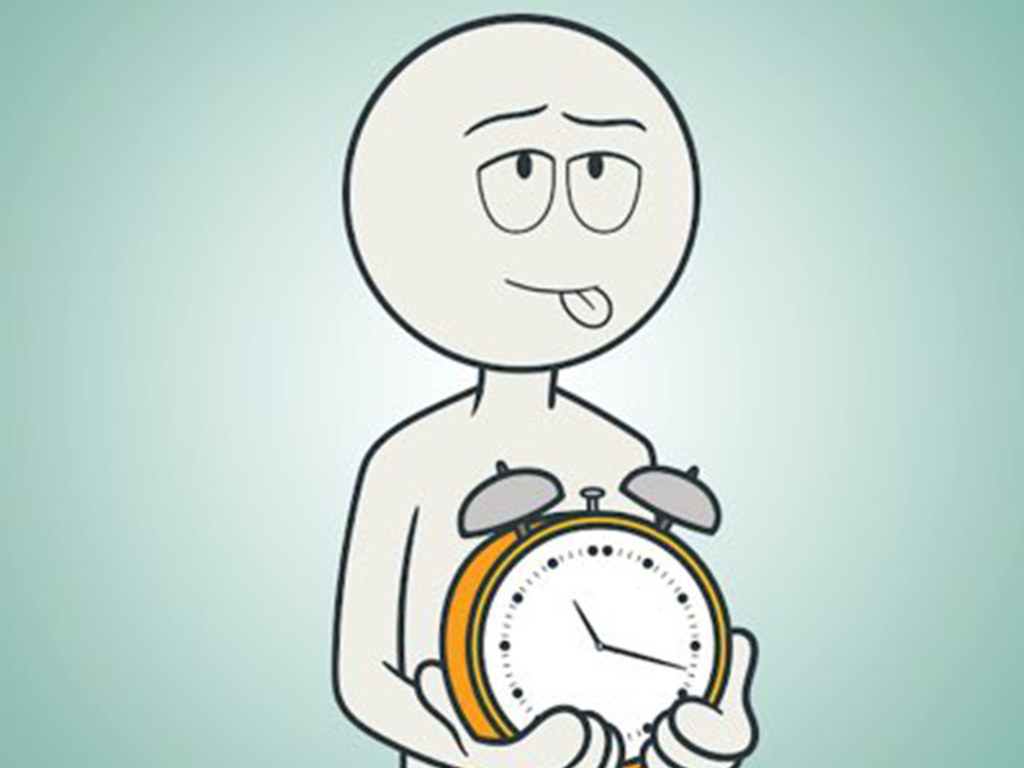 A collection of 3000 Imaginary Friends (IFs) released by Kai. Holders of an Imaginary Pass will transform their pass into their very own personalized IF.
Let's Chat
What We Do
Anchored by the principles of innovation, adventure, and community, our team will carry you through the ideation, development, and execution stages of entering web3, allowing you to become trailblazers in these new worlds.
Web3 Dev & Creative
We build NFT drops from inciting ideas to fully minted collections, leveraging our carefully constructed artist, community, and influencer network to bring boundary-pushing drops and projects to life. Metacurio handles creative strategy, artist selection, platform selection, crypto native marketing, collectability strategy, secondary market strategy, technical requirements, art generation, and minting mechanics.
Web3 Native Marketing
Web3 is an emerging ecosystem of its own. We make sure your marketing speaks to crypto native language, values, trends, and top collectors. We partner you with top crypto-native voices, communities, and influencers to integrate individuals and brands into Web3. Metacurio's carefully constructed community network includes vetted projects, top KOL's, and influencers with ever-increasing followers and listeners.
Metaverse Architecture
We help brands build the next generation of gaming and metaverse experiences. Leveraging strategic metaverse partners and in-house metaverse architects we carefully integrate the right projects in the ever-evolving metaverse space.
Influencer & Artist Management
Metacurio works with and directly manages some of the top influencers and thought-leaders as well as visual artists, 3D artists, and designers in the scene. Our influencers and artist network has a combined 10 million+ followers across all social networks.
Community Partnerships
We connect leading projects and communities with vetted artists, partners, and influencers - leveraging our curated network of industry thought leaders and tastemakers. Metacurio positions your project in front of specialized audiences and buyers to help build a strong presence for your brand in web3.
Events & Activations
From art galleries, roundtable discussions, live podcasts, influencer dinners, and state-of-the art installations, Metacurio extends the reach of digital products and projects with real world activation, application, and utility.
Start Your Project
Meet The Founders
Our founders bring deep experience in talent relations, media and crypto technologies.
Let's Chat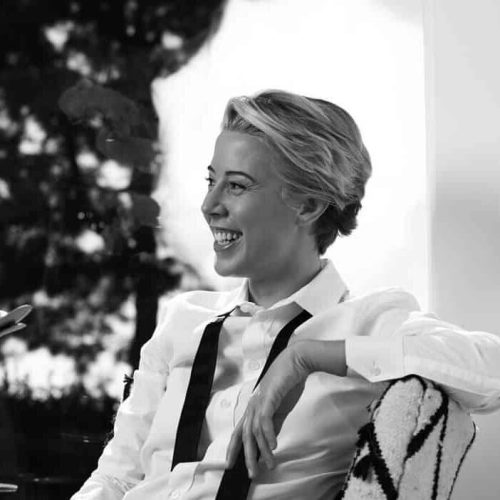 Sophie is a global media executive with a focus on venture creation for A-list stars, including "Mike Tyson's Legends Only League," the sports enterprise which, in November 2020, staged the Tyson-Jones fight, the 8th most profitable pay-per-view event of all time. Previously, Watts served as the President of STX Entertainment, playing an instrumental role in the company's formation and growth, including the establishment of a fully-fledged movie studio, and both reality and scripted TV studios. During her tenure, STX grew from a start-up into a multi-billion-dollar media company that includes several studios, and which secured capital from investors including private equity firms TPG and China-based Hony Capital; Tencent, the Chinese internet giant; Liberty Global, the media conglomerate; and PCCW, the global telecommunications provider. Early in her career, Watts worked in music film, videos and programming in London. She moved to Los Angeles in 2007, where she was a producer and financier on film projects including the award-winning documentary Bully, and the NBC show "State of Affairs". Watts has been named one of Hollywood's Top Dealmakers by Variety, listed in Fortune magazine's 40 under 40, and featured in Variety's Power of Women Report, Hollywood Reporter's Women in Entertainment Power100, and in ELLE magazine's power list.
Prior to co-founding Metacurio, Jeff was the co-founder of Block Squared Capital and a Managing Partner for Sciath Capital, as well as an advisor to numerous blockchain companies. With over 19 years in technology and consulting experience, and with extensive fundraising and M&A experience in Asia and the Middle East, Jeff is a global leader and spokesperson on leveraging the benefits of Blockchain in daily, real-world applications, and on the power of tokenization as a capital source. He has had a career that has included executive leadership roles in companies such as HCL Technologies and Zensar, as well as a successful IPO and exit with GSS Infotech.
Jason has been an entrepreneurial attorney for 20 years. He enjoys his time working with experienced business owners in both publicly and privately-held businesses and has had success counseling such clients due to his own experience as an entrepreneur and investor, understanding the goals and nuances associated with both business structures. Jason was born in Dallas, Texas, and graduated from the University of Texas at Austin receiving a B.A in economics in 1994. Jason received his law degree from Vermont Law School in 1997.
Luke Mitzman is one of the most highly respected players in the music industry and founded 100 Management in 2015 after negotiating the move for client Zane Lowe from the UK's BBC Radio 1 to Apple to help launch Apple Music. Since then, Luke has guided the careers of some of the world's leading talent, including global icon Usher, Grammy Award-winning super producers Cirkut (The Weeknd, Maroon 5, Katy Perry, Kanye) and Alex Da Kid (Rihanna, Eminem, Imagine Dragons) and tattoo icon Dr Woo, who launched his own skincare range and has collaborated with the likes of Porsche, GAP, Levi's, Persol, Roger Dubuis and who has 3 forthcoming TV shows.
Lisa Parigi is a dynamic visionary and connector. A Crypto enthusiast focused on the intersection of blockchain technology, entertainment and web 3.  "It's a brave new world of endless possibilities" and Lisa is passionate about bringing more women into the Web3 space.
Prior to moving to the U.S., she was an executive at several Fortune 500 tech companies based in Zürich and Geneva.  Lisa's investment portfolio includes early-stage funding for startups in blockchain driven solutions, HealthTech, Lifestyle products as well as NFT's and fine art.
Parigi currently serves on the board of the Lionel Richie Foundation; a private grant-making foundation, that fosters entrepreneurial innovation and supports initiatives to eliminate educational disparities.
"The blockchain will change the way we connect, trade, communicate and monetize."
Parigi's poise and panache courses through every event & project she spearheads. With an entrepreneurial mindset and infectious passion.
Dennis Rodman is Dropping a Colorful First NFT Collection Titled "Rodman's Barbershop
Former NBA champion and colorful personality Dennis Rodman will soon drop an equally colorful NFT collection called "Rodman's Barbershop" via OpenSea.
Ukrainian Boxer Wladimir Klitschko Releases NFT Collection to Support Relief Effort
All proceeds will be donated to the Ukraine Red Cross and UNICEF as Russia's invasion continues.
Boxing Icon Mike Tyson Launches an NFT Collection and Discusses Solana
One of the most celebrated boxing icons of all time, Mike Tyson is launching another NFT collection, this time with gaming and metaverse developers Ex Populus.